LYNN SMALL
Monoprints • California Light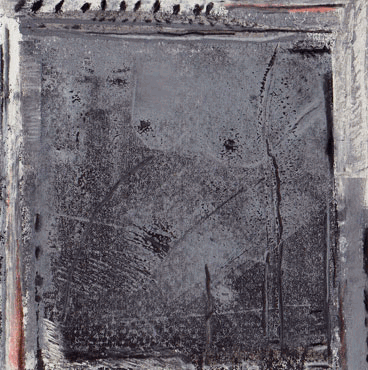 BERKELEY
2005-2009

City Rhythm I



City Rhythm II



Motion in Black + White

I


Motion in Black + White II





Morning Mist






Reflections






Leaf Motif II



Nocturnal Skies



Study in Gray Diptych














Leaf Motif I


Double Figure
TOPANGA
2008-2009

Leaf Motif I

Leaf Motif

II

Topanga Nocturne

I


Topanga Nocturne II
Topanga Nocturne Triptych

Winter's Mist - Study in Black + White

Leaf Forms - Study in Black + White


Leaf Motif III

Leaf Motif

IV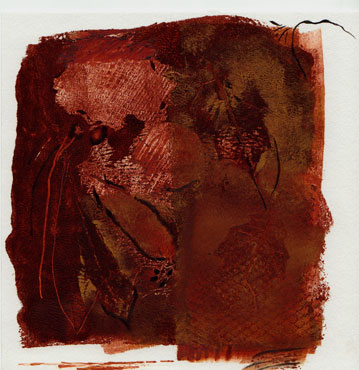 Leaf Motif V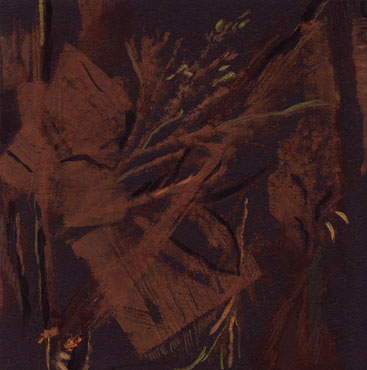 Leaf Motif VI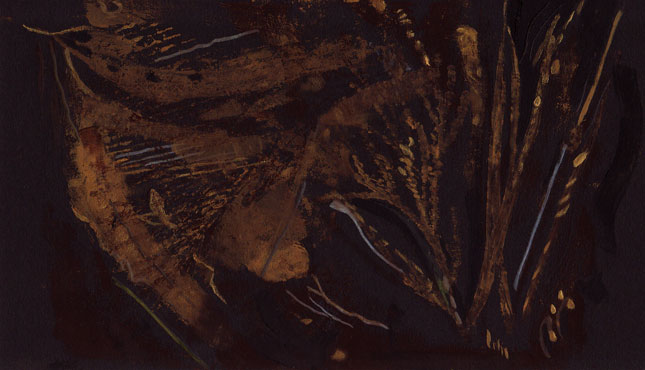 Topanga Nocturne III
'


Leaf Motif
Study in Brown Triptych



In 2005 while transitioning again from the East to the West
— traveling between Northern and Southern California —
my husband Dennis assembled for me a monoprint supply bag so I could work
as we moved about prior to resettling.

Shortly after our last Yaddo residency,
as part of the Golden Light - California Series, I began.

I incorporated specimens from the landscape
found in Topanga, Berkeley and other locales with imagined forms and textures
that I find appealing and intriguing in their shapes, colors and relationship to the land.

I continue this praxis to date.

---

LYNN SMALL — A LIFE IN ART

1966 — PRESENT

[PDF]

Also in Power Point Presention
with Media Components

---

C o L a b A R T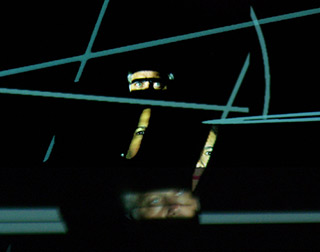 1978 — PRESENT


©1993-2023 CoLabART • D. Paul/Small - Lynn Small + Dennis Paul
All rights reserved.