LYNN SMALL
AVAILABLE PRINTS
Mexican Series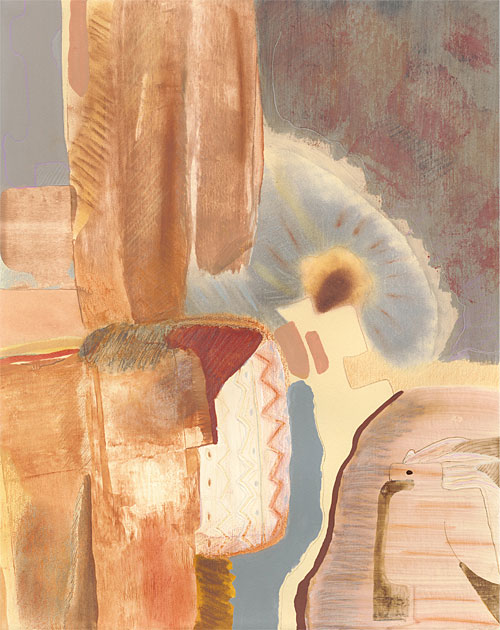 The Eagle
Cuernavaca
Archival Pigment Print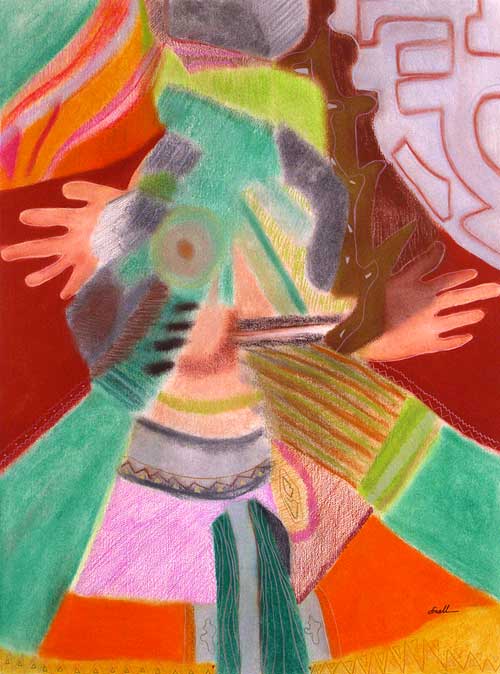 El Malabarista Para Los Dioses
[The Juggler For The Gods]
Cuernavaca
Archival Pigment Print


Spirit Guides Series
Archival Pigment Prints
| | |
| --- | --- |
| Spirit Guide I | Spirit Guide II |
| | |
| --- | --- |
| Spirit Guide III | Spirit Guide IV |
| Spirit Guide V | Spirit Guide VI |
| | |
| --- | --- |
| Spirit Guide VII | Spirit Guide VIII |
Earth Stains Series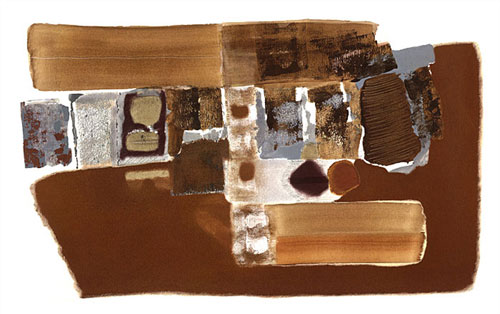 Untitled 1981
Archival Pigment Print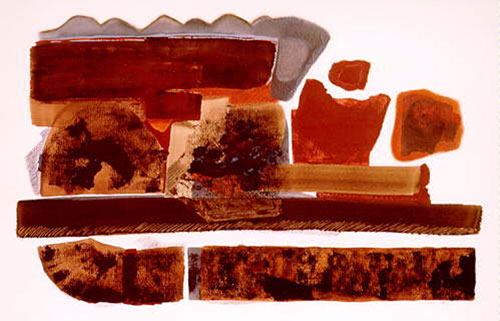 Untitled 1982
Archival Pigment Print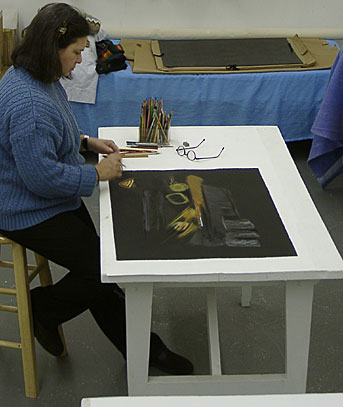 Yaddo Residency Fellowship 2003
In the Studio

The ongoing Earth Stains series as well as other imagery reflect the work produced during those periods living and working in New York, the Southern coast of Spain, Cuernavaca, Mexico, the Southwest, the California desert, and Los Angeles.
In our many image-gathering travels throughout the Southwest, we traced the foot trails of the ancient ones — the Hohokam and Anasazi.
I am deeply inspired by the spiritual balance of the land and the symbolic nature of the petroglyphs, pictographs, rock symbols, and Katcinas.

I feel that the Spirit Guides series is an evolution of my Mexican anthropological, God-like series begun some twenty years before.
---

LYNN SMALL — A LIFE IN ART

P R I N T S

M O N O P R I N T S

1966 — PRESENT

[PDF]

Also in Power Point Presention
with Media Components

---

C o L a b A R T



1978 — PRESENT



©1993-2021 CoLabART • D. Paul/Small - Lynn Small + Dennis Paul
All rights reserved.