The Falls of Cauterskill in Winter
Winter, hoary, stern, and strong,
Sits the mountain crags among;
On this bleak and horrid throne,
Drift on drift the snow is piled,
Into forms grotesque and wild;
Ice-ribbed precipices shed
Cold light round his grizzly head.
Clouds athwart his brows are bound,
Ever whirling round and round.

THOMAS COLE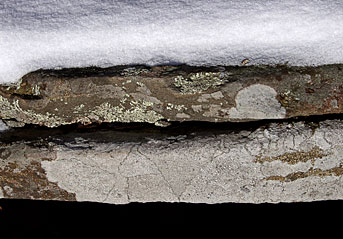 It took many winters going into the Falls,
and difficult hours on the way,
always full of hope that this would be the year....
Thank you - Charles for your friendship and company.