The Creation of the Letters of Foundation
ALEPHBET
FACE PLATE

These sacred Letters are profound, primal spiritual forces. In Kabbalistic thought, God created the Letters prior to Creation itself. They are, in effect, the raw material and protoplasm of Creation, the foundation from which everything was formed.

This Hebrew Alphabet was but one facet of our commissioned site-specific, multimedia installation, THE THREADS THAT BIND US – EARTH ELEGIES, for the exhibition AISHET HAYIL/WOMAN OF VALOR, Yeshiva University Museum, NYC, May 1993 – July 1994.

Thirty-two artists from around the world were invited to create a visual interpretation of a line from the poem, Woman of Valor. This famous ode to the Jewish woman is the last twenty-two verses of Proverbs – an acrostic from A [Aleph] to Z [Taf]. We chose the letter Shin as its line - Give her of the fruit of her hands - resonated strongly.
The exhibition was dedicated to the fiber artist, Julia Keiner–Forchheimer [1900 - 1991] who emigrated in 1936 from her native Germany to Palestine. That same year, Ms. Keiner – an award-winning teacher – created the Handweaving Department at the Bezalel Academy of Arts and Design in Jerusalem. She is well known in Israel for her work with indigenous natural fibers that stressed the interrelationship of color, texture and function.
We opened our collaboration to the creative spirit of the deceased Ms. Keiner; every tablet has collaged fragments of artistic output from the three of us – photographs, mixed-media drawings as well as Julia's actual fibers. By using materials that we each put our hands to, we attempted to weave together the tapestry of creativity throughout the ages – generation to generation.

In fusing our artistic entities and tracing the evolution of each Letter from ancient times to present-day configurations, we join the continuum of the creative wellspring – spirit, matter and being. The spiritual powers inherent in these ancient Letters continue to be a source of revelation for those who attempt to penetrate their mysteries.
IT IS OUR HOPE THAT THEY MAY SERVE AS OUR SHIBBOLETH
TO THE NEVER-ENDING STREAM OF CREATIVITY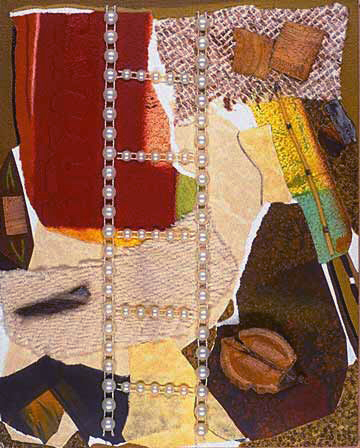 ALEPHBET
END PLATE

Creativity takes courage – Henri Matisse


A complete deluxe boxed set is also available for purchase
Tradition and Transformation
The Art of the Alef-Bet
To Inquire about the boxed set
or
a discount for 2 or more individual Letters or Words - email

or use contact information below
Torah
T a f + V a v + R e s h + H e h


So for that Bat/Bar Mitzvah, Birth, Wedding or just because, give the gift of affordable art
Purchase a Letter

We would appreciate
and
be most grateful if you would forward these links
to all those you think might be interested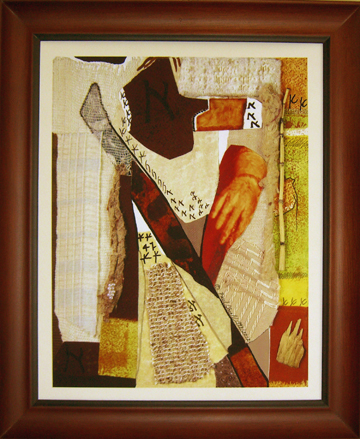 SELECTED EXHIBITIONS + LECTURES + ARTIST TALKS
EXHIBITIONS:
Terrain Biennial LA, Golemess IV – Protectress of Truth, Installation + Performance
Jewish Magic: Folklore and Fantasy, Jewish Community Center of San Francisco, CA
The Art of the Aleph-Bet, Art + Interactive AlephBet Computer Project, Bureau of Jewish Education, San Francisco, CA
Elements, In The Beginning - Municipal Art Gallery, Barnsdall Art Park, Multimedia Installation, Los Angeles, CA
Dialogues With The Deity, Solo Exhibition, ARTOPIA Gallery, Los Angeles, CA
Spiritual Matter in Contemporary Art, Artist Installation and Dialogue, Platt Gallery, American Jewish University, Los Angeles, CA
Aishet Hayil/Woman of Valor, Multimedia Installation Commission, Yeshiva University Museum, NYC
Angels, Ancestors and Spirit Guides, MYTHOS Gallery, Los Angeles, CA

ARTIST TALKS/LECTURES:
Yeshiva University Museum, NYC Docent staff, Woman of Valor Exhibition
American Jewish University, Los Angeles, The Threads that Bind Us – Earth Elegies I
Artopia Gallery, Los Angeles, Dialogues with the Deity
Barnsdall Art Park – ELEMENTS, Los Angeles Municipal Art Gallery, In the Beginning – Earth Elegies II
Los Angeles Judaica Collectors Club, The Kabbalah Series
University Women, American Jewish University, Bell Gallery, Los Angeles, The Kabbalah Series
Brooks Institute of Photography, Santa Barbara, CA, The Making of Marks: Art, Technology and Philosophy in the Digital Age
Lynn Small + Dennis Paul

888.viewart
info@viewart.com
Skype • CoLabART

©1993-2022 — CoLabART - D. Paul/Small
All rights reserved